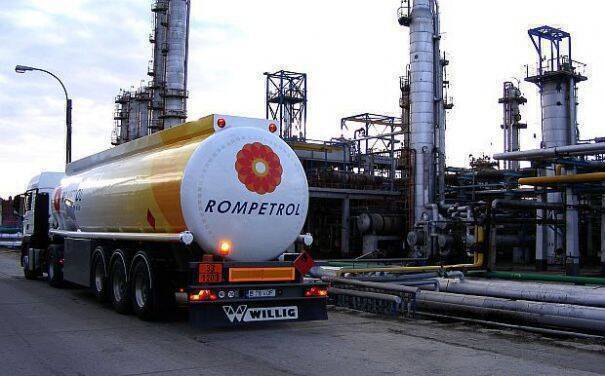 Rompetrol, the second oil company of Romania, entered, for the first time in the top 10 brands in Romania, as value, according to the report published by Brand Finance, a global independent brand assessment company. Three energetic companies are in this 10.
Rompetrol climbed for the first time in Top 10, on 9, coming from position 11 that they held the previous year, following the appreciation of the Romanian brand, sh9ows the study. Based on the growths in the oil and gas sector, the brands Petrom and Rompetrol (the first two energetic companies of the country) increased by 49% and respectively 44%. The top holds one more energetic company, Electrica, a company whose brand value is decreasing by 8%.
The brand Rompetrol is assessed at 111 million Euro, from 77 million Euro the previous year and entered thus the top 10. The top is occupied in order by Dacia, eMag, Dedeman, Petrom, Banca Transilvania, Digi, BRD, Bitdefender, Rompetrol and Electrica.
Though it was less visible in Romania in the beginning, Rompetrol is a brand with a history of over 40 years. The company was incorporate din 1974, to represent the oil industry of Romania across the borders, a sector with a history and experience of over 160 years. The company offered services in the oil extraction area in countries such as Iran, Iraq, Sudan, Libya, Saudi Arabia.
After the downfall of communism, the company was bought by Dinu Patriciu, who at the end of the 90s launched it at the range nowadays: he bought the refinery Petromidia, the latest built in Romania at the time of the downfall of communism. Following a filed previous privatization, the refinery had been stopped, and Patriciu restarted it, and in parallel, he started building a petrol station network, at first in Romania, then in the Black Sea area and reached as far as Western Europe: after having bought the local network Dyneff, Rompetrol logo showed up on the petrol station in Southern France and Northern Spain.
Subsequently, the Rompetrol business was sold to Kazakhstan national oil company, KazMunaiGas, that preserved the Rompetrol brand. In parallel, together with continuing to expand the network, the investments in Petromidia continued, the refinery consolidating its position as the largest unit of the kind in Romania, with 5.8 million tons refining capacity at the end of last year. The company became one of the largest explorers of the country and the first oil product exporter.
Still at that time, at regional level, the Rompetrol Group would operate approximately 1,100 point of fuel distribution in Romania, Moldavia, Republic of Moldova and Georgia, being an important supplier of oil products for the partners in the region (Turkey, Serbia or Greece).