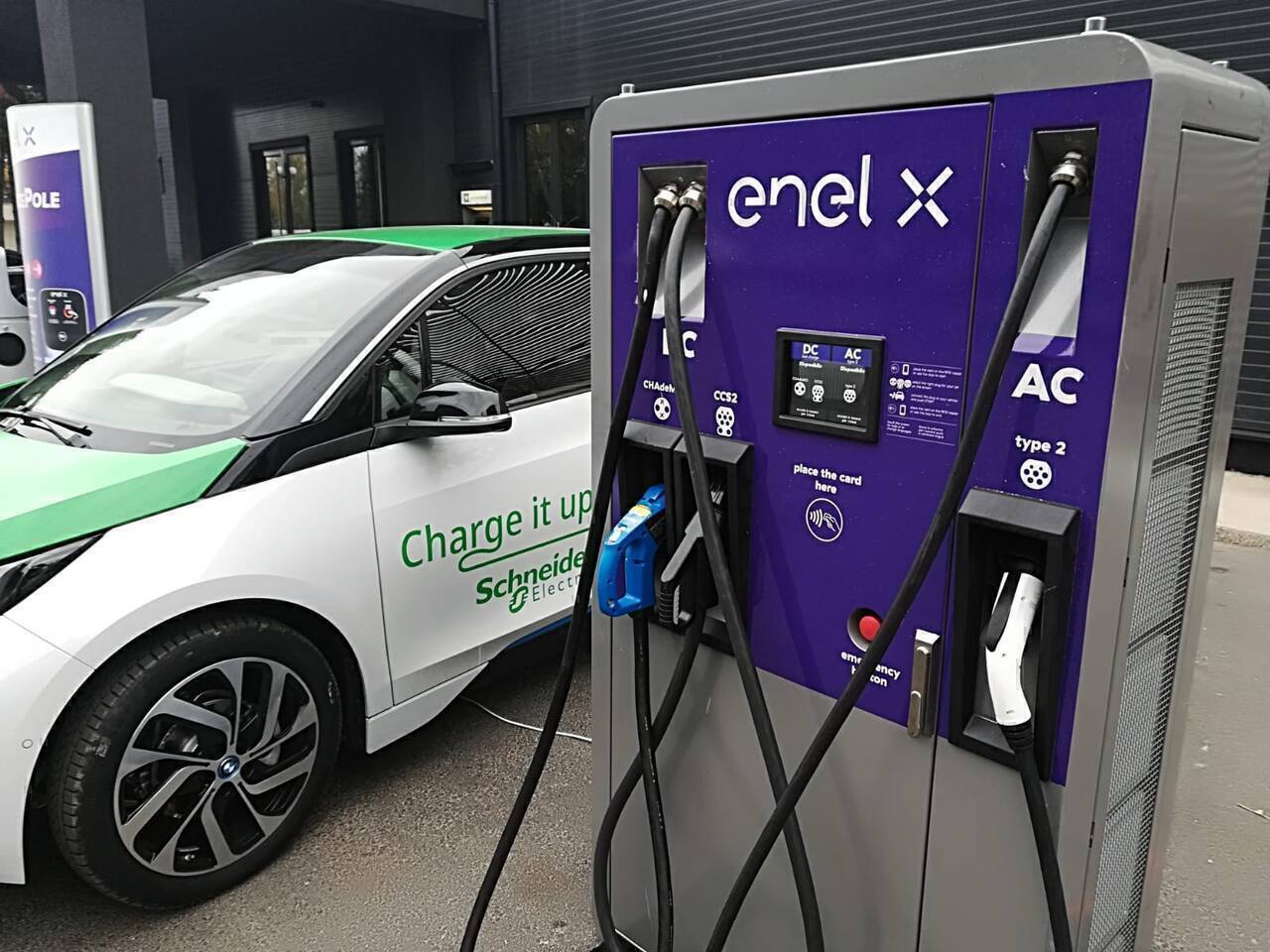 Out of the 3.000 electric vehicle car charging stations that Enel announced it would install in Romania, Italy and Spain, 650 will be in Romania.
The Italian group Enel recently announced that it would install 3,000 electric vehicle charging stations in Romania, Italy and Spain – the AMBRA-Electrify Europe (AMBRA-E) project. The project is co-funded by the European Commission's Innovation and Networks Executive Agency (INEA), through the Connecting Europe Facility program, and the European Investment Bank (EIB), as well as through Enel X, the Enel Group's advanced energy services division, own resources.
The project provides for a total investment of 70.75 million euros, whose funding includes 14.15 million euros from a grant provided by the European Commission.
Enel did not offer details on the plan for each country, but later answered to our request by saying how many stations will be installed in Romania.
"In Romania Enel X, the Enel Group's advanced energy services business line, will deploy approximately 650 charging stations as part of the AMBRA-E Project. There will be 3 types of charging stations comprised in the project, including ultra-fast ones. The number is subject to the conditions at time of implementation, it may vary. The charging stations will be installed specifically on the TEN-T Corridors and other principal roads, but also in the top 20 cities of the country, and are included in the company's' ambitious plan to install in Romania around 2,000 public charging points by 2023", Enel's press office told us.
In the initial announcement, Enel announced the models of stations to be installed: Quick (up to 22 kW AC), Fast (up to 50 kW DC each) and Ultra-Fast (up to 350 kW DC each).
The entire network will be accessible to registered users through the Enel X Juice Pass application, as well as through the interoperability partners of Enel X, while unregistered users will make ad hoc payments. The AMBRA-E project aims at reducing the charging time required for long-distance travel in Italy, Spain and Romania, in order to strengthen cross-border electric mobility.