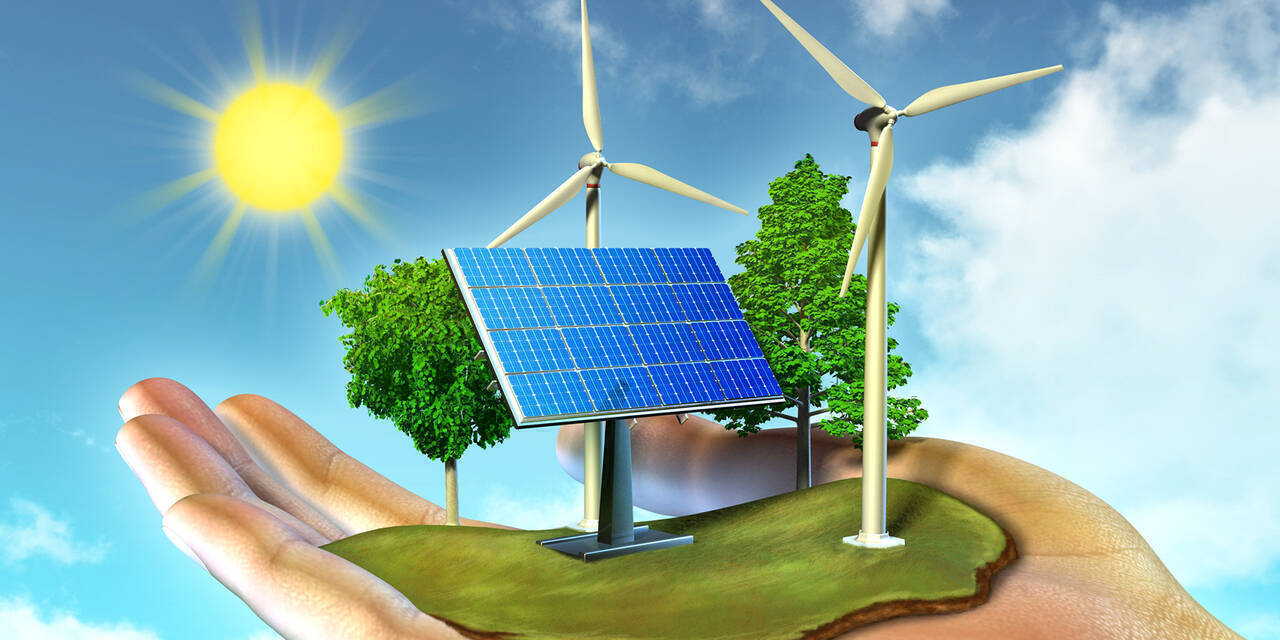 ANRE drafted the operating rules for a new market for energy producers from renewable sources, on which both energy and green certificates can be sold.
"It was decided to create and make available to the participants a competitive, anonymous, transparent, public, centralized and non-discriminatory electricity trading method, according to which the contracts are awarded by means of an extended tender, using the products, respectively electricity from renewable sources supported by green certificates together with the sale of Associated Green Certificates (PCCB-ESRECV)", ANRE reports in the presentation of the regulation of this new market.
The market is anonymous and for each MWh put up for sale, a number of certificates are also on sale. Contracts cannot be denounced after signing, but with the payment of penalties. The price may be correlated with the next day market price (DAM) if the parties agree to do so when signing the contract.
Here's how the market works, according to ANRE's presentation
"1. Acceptance of the framework contract;
2.Each anonymous initiating bidder shall define their own offer for sale or purchase of renewable electricity supported by the GC (Green certificates or Certificate Verzi – CV), which shall include the following characteristics: a) the delivery duration, ie the start date and the date of completion of the delivery; delivery time must be at least one month; b) the hourly amount of electricity / the daily delivery profile defined by the bidder and, subsequently, the total amount of electricity, which may be:
(i) constant baseload delivery (Monday-Sunday 00.00-24.00 CET);
(ii) delivery at constant power at peak load hours (Monday to Friday 07.00-23.00 CET);
(iii) delivery at constant power at evening peak hours (Monday-Sunday 17.00-22.00 CET);
(iv) delivery at constant power at off-peak hours (Monday-Friday 00.00-07.00 CET and 23.00-24.00 CET and Saturday-Sunday 00.00-24.00 CET);
(v) other delivery profiles with the following characteristics, which cannot be modified throughout the delivery:
delivery to constant power, as well
express specification of delivery intervals, with reference to days and hours of beginning and end, with a minimum delivery time of 3 consecutive hours;
For each MWh of electricity from renewable sources traded on PCCB-ESRE-CV, a whole number (no fraction) of CVs will be associated;
The award price of the contract (the closing price of the auction) may be adjusted on a monthly basis if there is agreement of the parties expressed on signing the contract starting with the first day of delivery, in proportion to the evolution of the specific ROPEX_DAM_H indicator calculated and published on the internet of the centralized electricity market operator from renewable sources supported by green certificates
Prohibition of the inclusion in the contract of clauses on the possibility of termination of the contract, the request for termination being treated as a breach of the contract and subject to termination clauses and the introduction of penalties in case of termination of the contracts after signing by the parties "