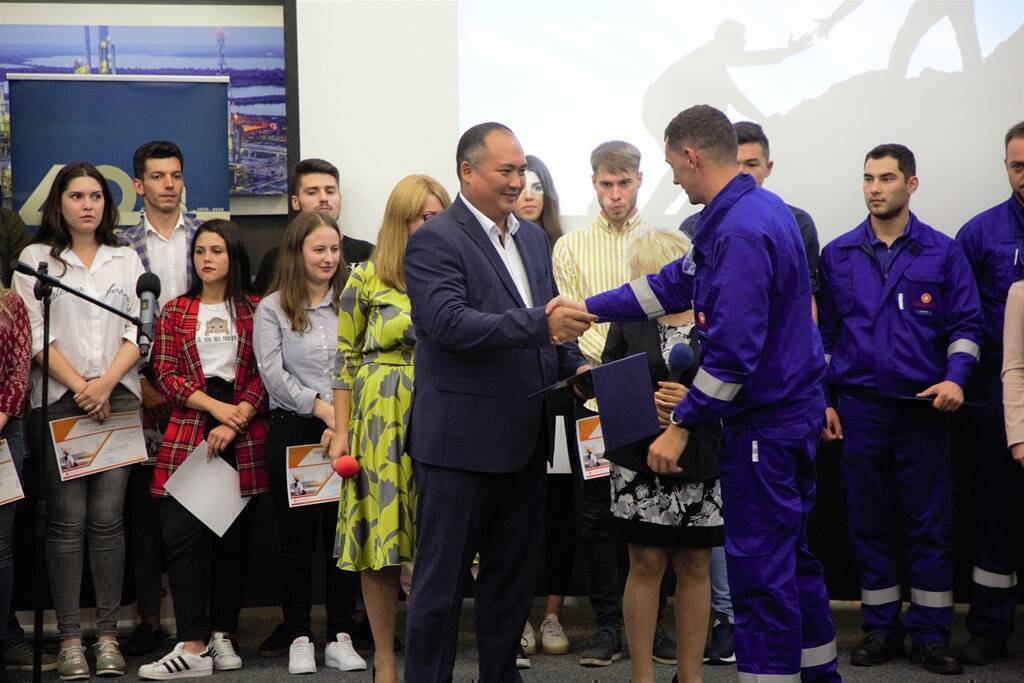 KMG International has successfully completed the training of a new series of students, part of the "Ready to start your Career" internship program. Nearly 90 high school and university students participated in the program that helped them develop professionally, and for two months, they were directly connected to the refining industry, according to a press release.
The internship took place in the Petromidia Năvodari and Vega Ploiești refineries, but also with other companies that are part of the KMG Interntional Group: Midia Marine Terminal, Rominserv, Rompetrol Quailty Control and Rompetrol Well Services.
With the help of mentors, the trainees have learned, systematic, how the oil reaches the Port of Midia, how the refineries in perfect tune work, how to convert the raw material into quality fuel and many more.
"We meet in every series young students who are able to bring new emotions and ideas to our internship program. Each edition is unique and special, leaves its mark in its own way and motivates us to have new editions of greater success, so we are glad to contribute to the preparation for the career of the young generation", said Nicoleta Mihăiță, Talent Acquisition & Employer Branding Manager at KMG International.
During the two months, the interns participated in workshops specially created for their personal and professional development, they went through the specific technical notions, and then they were challenged to come up with innovative ideas related to the celebration of the 40 years since the beginning of the activity in Petromidia. At the end of the program, they also had to prepare a project evaluated by mentors, and the best 50 interns received tuition scholarships from KMG International.
In fact, the theme of this year's internship was "Petromidia 40". In 1979, the first plant in Petromidia, the one for Atmospheric Distillation, was put into operation, and all the details related to the evolution of the platform were able to find them directly from those who have been involved since the first day of operation of Petromidia. The interns also took part in the events dedicated to the anniversary of the refinery and were active in the organization.
Since 2001, almost 1,500 students have gone through the internship programs, which proved to be a real success at Group level. Today, an important part of KMG International specialists, mangers of installation in Petromidia and many other performing employees come from internship programs. They, along with the mentors who trained them, managed to create a climate of performance that led to exceptional results within the Group. Only in the company Rompetrol Rafinare, the most important asset of KMG Interntional in Romania, in 2018, 22 operational records were broken.